13 November 2017, Cuernavaca, Mexico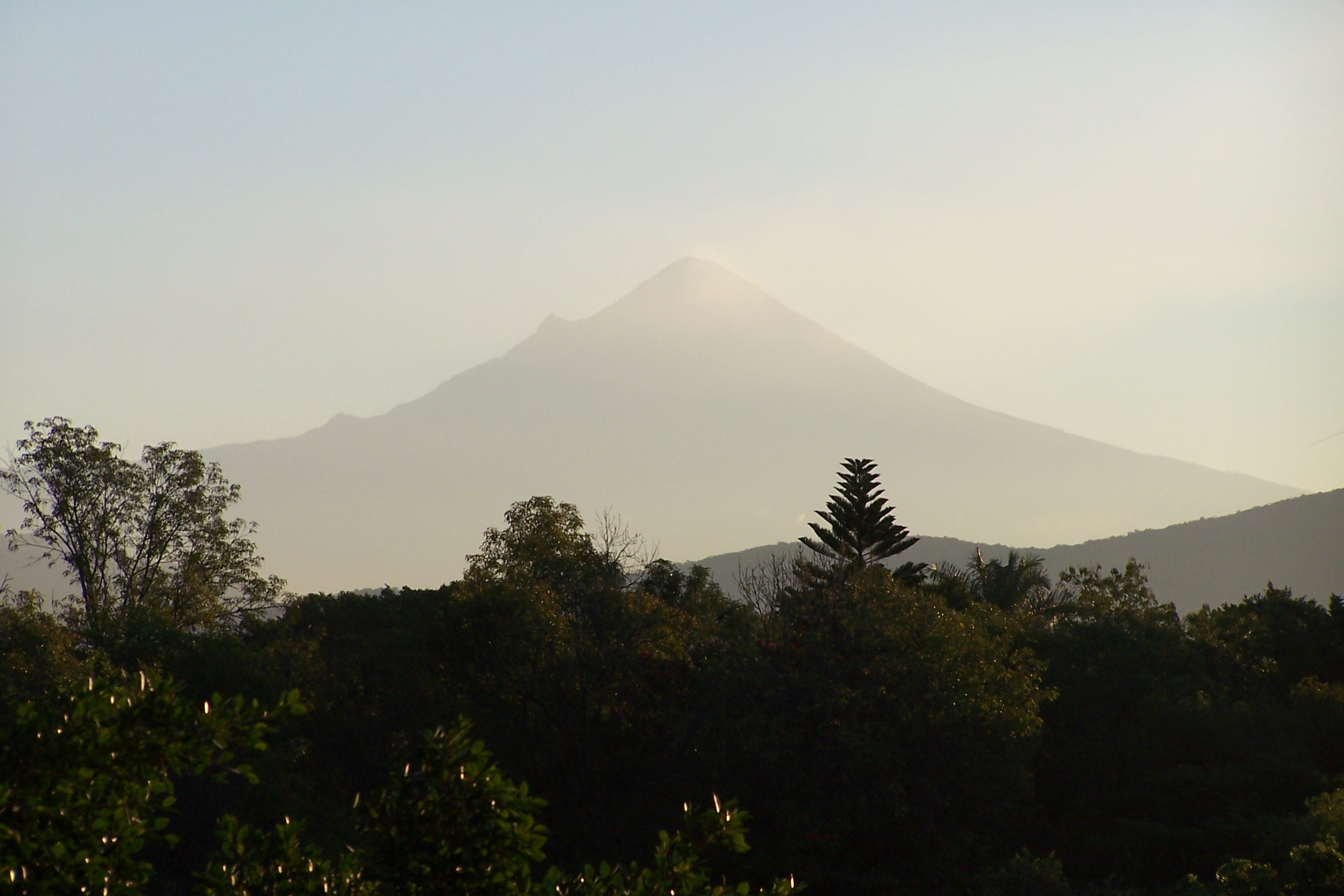 On 13 November 2017, the 5th SMIBIO project meeting was held in Cuernavaca, Mexico. It was integrated in the two national events (XIII Reunión Nacional de la Red Mexicana de Bioenergia and IV Reunión de la Ted Temática de Bioenergia) and also concluded the 3rd SMIBIO workshop on 14 November 2017 and two Advanced Courses on Advanced Biorefineries and Lignocellulosic Biorefineries on 15 November 2017. The meeting was excellently organized by Alfredo Martínez, SMIBIO participant and held in the conference area of the Hotel Holiday Inn at Curnavaca. CONACYT was one of the sponsors of the events.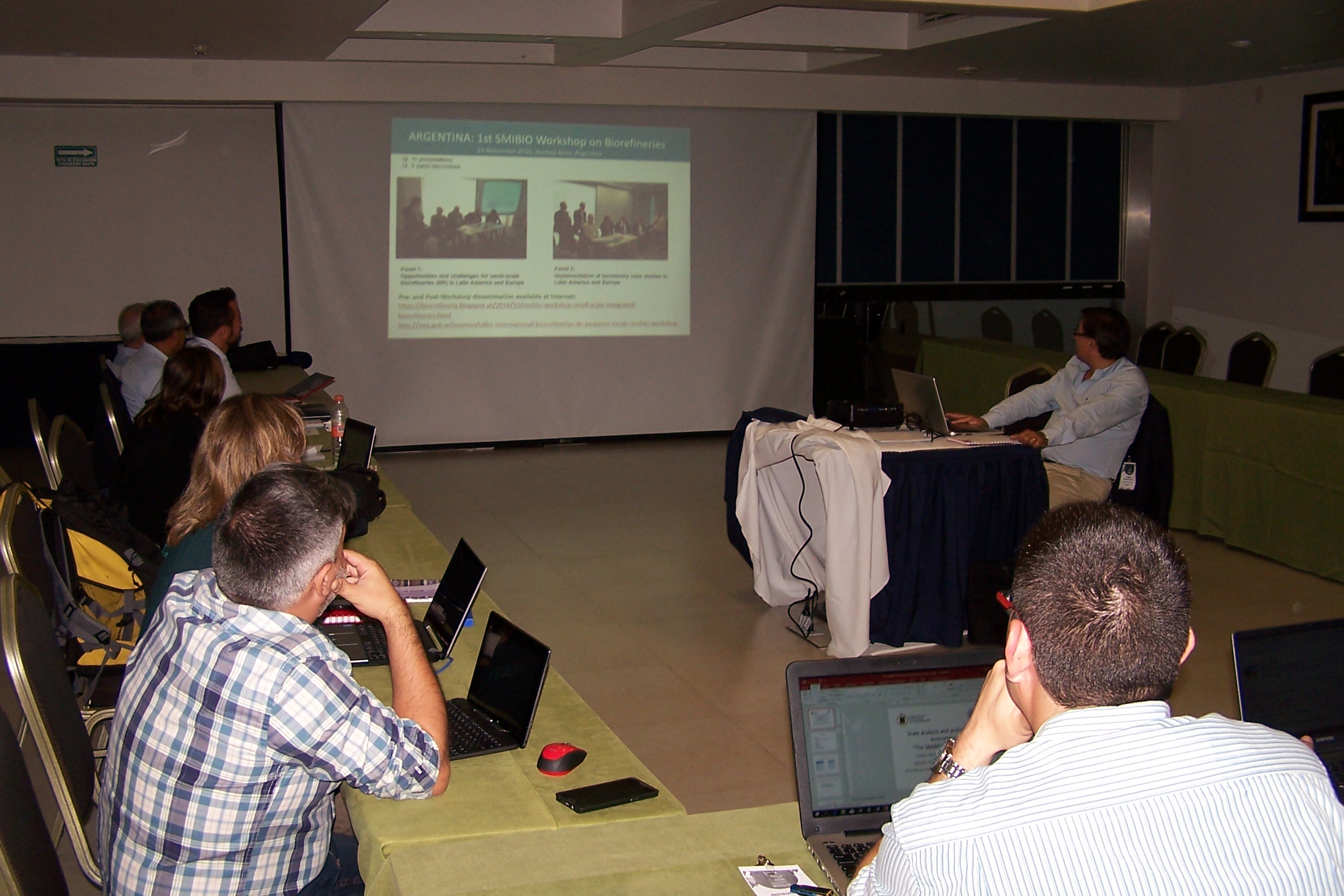 5th SMIBIO project meeting, Francisco Gírio informs the consortium
The meeting started with welcome words by SMIBIO project coordinator Francisco Gírio, who informed the consortium about the positive midterm evaluation of the project that took place on 9 October 2017 in Lisbon, Portugal. Then, after some organisational issues were addressed, each project partner presented the updates on their national business case studies. Presentations about the current status of the biorefinery concept were given by Carlos Cardona (UNC, Colombia), Julian Quintero (PUCV, Chile), Alfredo Martinez (UNAM, Mexico), Mercedes Ballesteros (CIEMAT, Spain), Tiago Lopes (LNEG, Portugal), Ingo Ball (WIP, Germany) and Pedro Azevedo (LNEG, Portugal).
All case study presentations are currently project internal documents and available on the project intranet.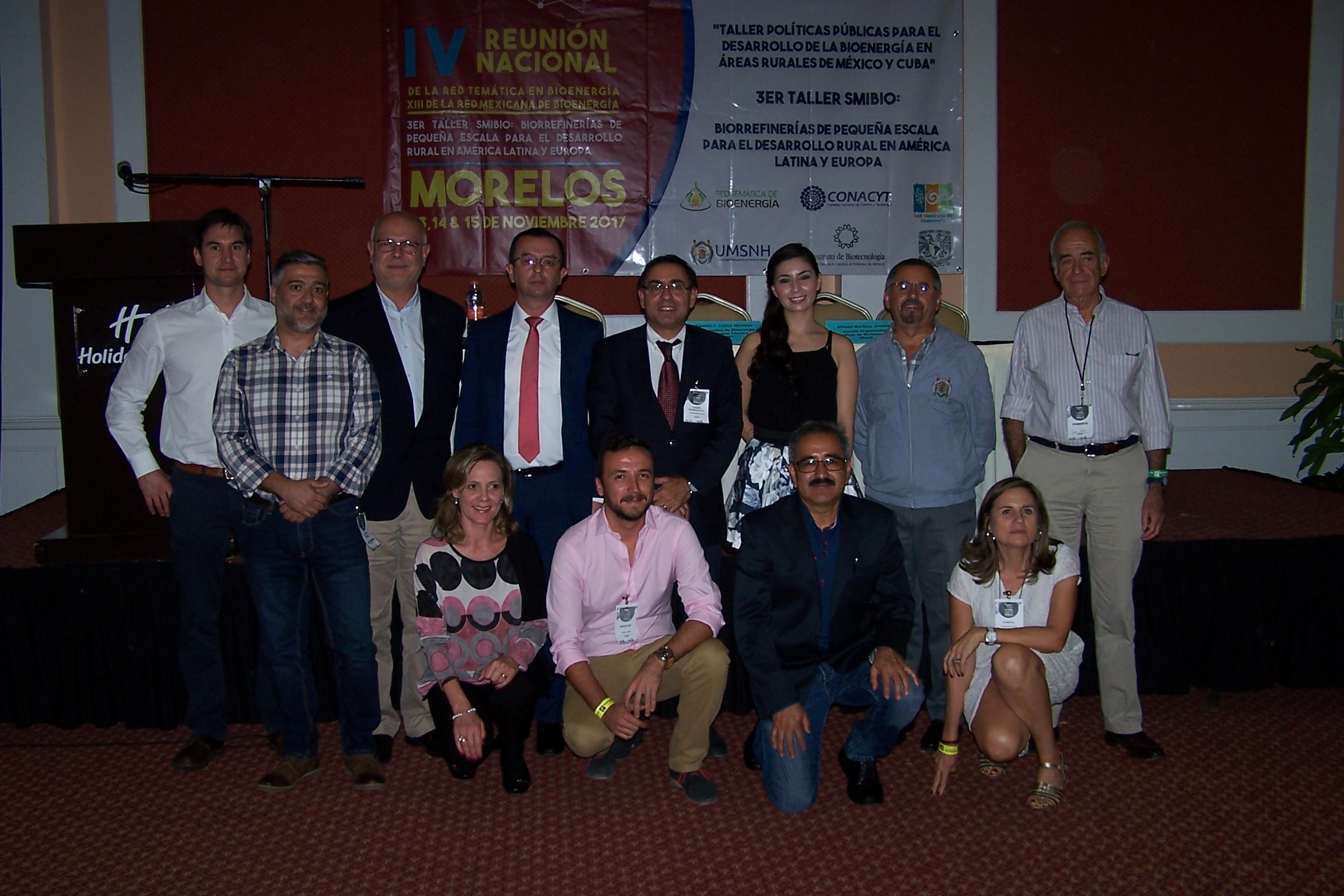 Participants of the 5th SMIBIO meeting: Ingo Ball, Pedro Azevedo, Germán Aroca, Carlos Cardona, Francisco Gírio, Angelica García, Agustín Castro (President of the Red Mexicana de Bioenergia); João Amaral Netto (standing from left); Florbela Carvalheiro, Tiago Lopes, Alfredo Martínez and Mercedes Ballesteros (front row from left)
At the end of the meeting it was announced that the next project meeting will be organized by Ingo Ball (WIP) and held in Bavaria, Germany, in July 2018.